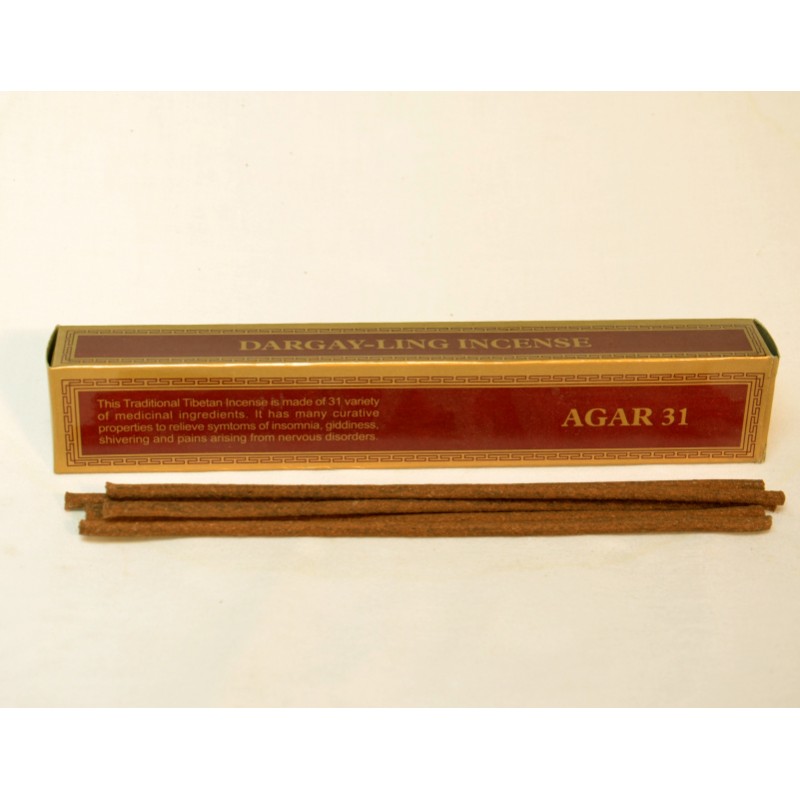  
Agar 31 incense
Allows you to relax during meditation.

Wood, spices, medicinal plants and resins are among the 31 ingredients that make up this unique incense.
Woody, vegetal and sweet, its fragrance reminds us of the scents of the "gompas", Tibetan monasteries in the Himalayas.

Made in a Tibetan monastery near Pokhara in Nepal...
Capacity: 50 sticks of 19 cm.
Net weight: 50 g.