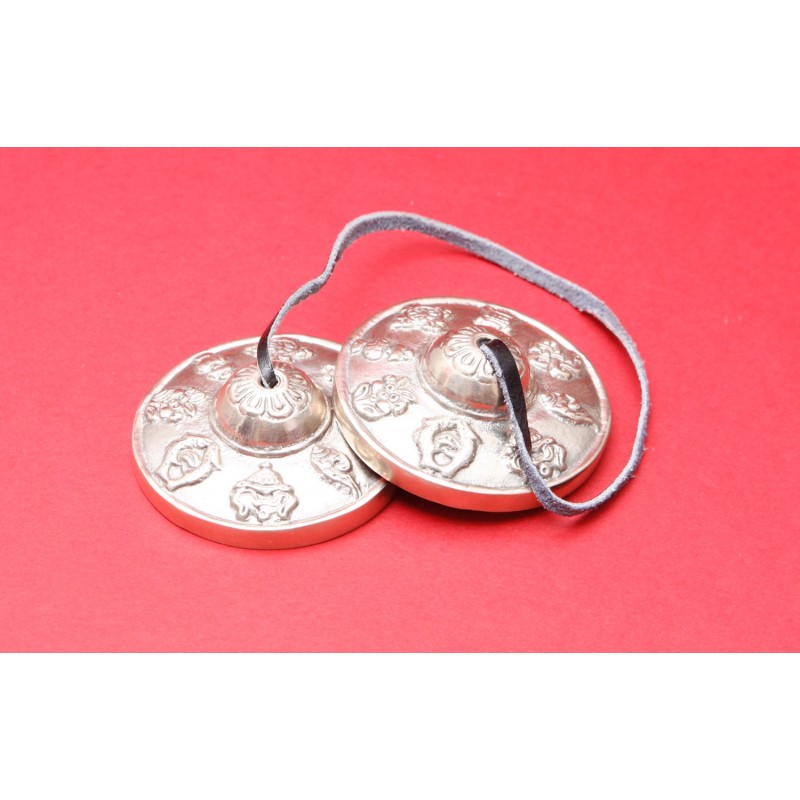  
Cymbals 8 auspicious signs, Tingshas
Hit the cymbals together with your hands and a beautiful, clear high note will rise to create a wonderful silence. The sparkling tone of the Tingsha vibrates instantly in resonance with your heart.

Tibetan Tingshas are small cymbals, used by yoga teachers, holistic health practitioners and meditation groups.

They are traditionally used for ceremonies in the Himalayan regions of Nepal, Tibet, India and Bhutan. They are often used to start and end a meditation, a yoga class or simply to eliminate the negative energy around you. They come in pairs, bound together by a leather cord.